PROFESSIONAL BRAND MANAGEMENT
in the digital age
with INDUSTRYCreds™ Certification
Built by leaders of today, built for leaders of tomorrow
Screening test slots for Aug & Sept Batch are now open.
Apply Now
Get Details
Program Overview
Drive real results. Grow your network. Accelerate your career.
What will you be able to accomplish upon completion of this program?
Break down complex business problems in a structured way
Identify the most promising brand opportunities for delivering growth
Segment Users basis various need states, demand occasions etc using the latest digital tools
Target cohort/cohorts of users basis size of prize and ability to win
Frame a SuperConsumer Deep-dive to narrow down on the core communication challenge, tension and insight(s)
Frame a brand proposition which is on-strategy as well as creatively inspiring
Evaluate creative output from the agencies on a set of critical metrics- audio/ video ads, landing pages, packaging, social media posts etc
Draw insights from research data: Nielsen, Household Penetration, Brand Track etc
Determine appropriate media strategy, budget and channel splits
Create the targeted media briefs to deliver on brand KPIs
Optimise media campaigns for maximum ROIs
Understand and leverage the latest digital tools in customer acquistion
Run ads on major channels with appropriate strategies
Use Ecom channels for acquiring and retaining highly targeted customers
Create a high-converting product experience
Make content on which people click for the right reasons
Build a business model which is a self-sustaining loop
Use digital across the entire marketing lifecycle
Manage business P&L's
tools you'll learn:
Nakul Kumar
Cofounder and COO, Cashify
Would highly recommend the Professional Brand Management program to anyone looking for a no-nonsense and application forward marketing learning!
As a founder of my company Cashify, I want to build a brand that resonates with customers across demographics.
Tools like the Brand Opportunity Framework helped me to single out my opportunity and the SuperConsumer Deep Dive helped me to understand my consumer better. Course work which is full of application forward examples has helped me to have better conversations with my brand teams and drive clearer messaging decisions for Cashify.
Thanks guys!
PROGRAM BENEFITS
With no good-to-know and filler content, this program will cover only the concepts that you will need in the actual job. It goes deep into the concepts to force you to think across the digital landscape. Based on real-world insights from marketing and growth experts, this program trains you on simple frameworks based on first principle thinking which can be straight away applied in the interview, job or a discussion with your colleagues. With the combined knowledge of various experts, this program saves you years of experience by making these concepts second nature to you!
Marketing recruiters hire lateral talent with relevant experience as they can add value from day 1. The truth of the matter is that it is absolutely critical to have an experience of working on & growing a brand to do well in a marketing role. In this program, you gain that experience with the Live projects on a real business challenge. There will be feedbacks at every stage to help you improve and become confident of leading a brand.
Book interactions with hundreds of Kraftshala mentors from different industries. You can ask questions specific to your business, get career advice, or simply understand all opportunities ahead of you. Lifelong access to our mentorship platform opens up for you with the Professional Brand Management in the digital age program.
Basis your performance in the program, we will do targeted pushing of your profile for job openings to various recruiters over the next 1 year. You will also have access to the community of experts on CVs and/or Interviews to help you unlock a new role
WITH INSIGHTS FROM
Arjun Sood
Client Solutions Manager
Amit Ojha
Head of Agency Business
Sambit Dash
VP, Marketing
Vipul Mathur
Head, Tea Innovations

Ashish Chopra
VP, Content Marketing
Ashish Tiwari
Sr. Vice President - Marketing and Digital
Sudeep Chawla
Business Head - New Constructions
Shailendra Singh
GM, Digital Transformation & Deodorant

Adarsh K Menon
VP & Head, Private Labels & Electronics

Kunal Malhotra
Assistant Regional Manager, Zone AOA

Bhawna Sikka
Area Marketing Lead at GSK Consumer Healthcare
Divya Aggarwal
Head Of Marketing at Impresario Handmade Restaurants
Sahil Jain
Snr. Category Manager
YOUR MENTORS
Ankit Kishore
Senior Manager - Digital planning & buying
Arpit Upadhayay
Digital Marketing Manager
Sarah Banerjee
Associate Director - Marketing
Priyanka Kaushal Dave
Marketing & Communication Consultant
Tejas Chaudhari
Chief Digital Evangelist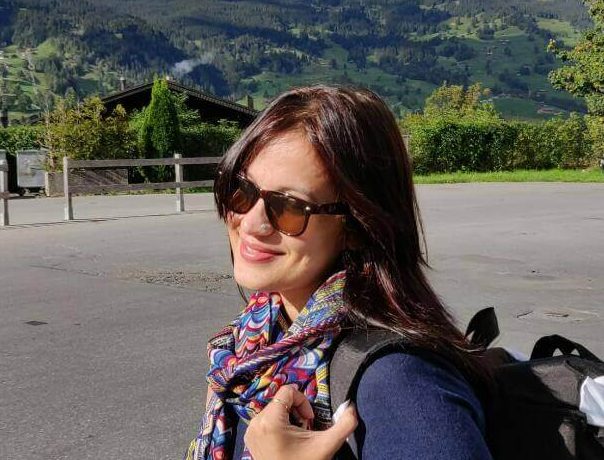 Mansi Khanna
Marketing Manager (Chocolates), Ex – P&G

Kunal Mehta
Global Marketing Communication
Soumita Mukherjee
Ex-Category Manager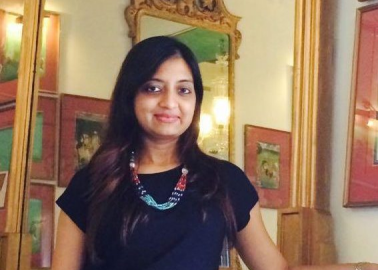 Anuri Mehta
Ex-Marketing Manager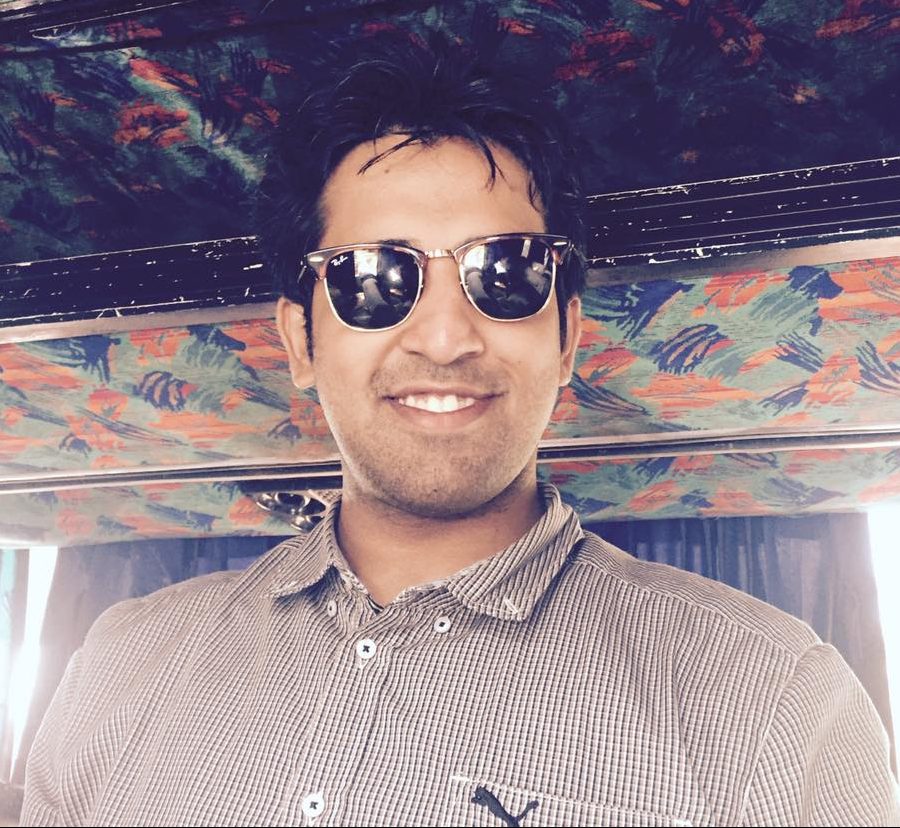 Shankar Mohan
Associate Director, Ex-Amazon, Star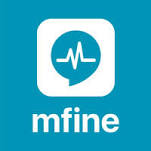 Bhrugesh Chauhan
Consultant
Rajat Sharma
Senior Brand Manager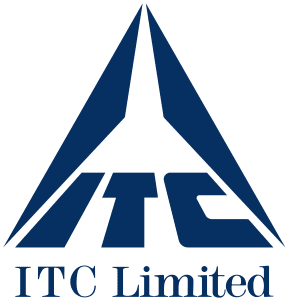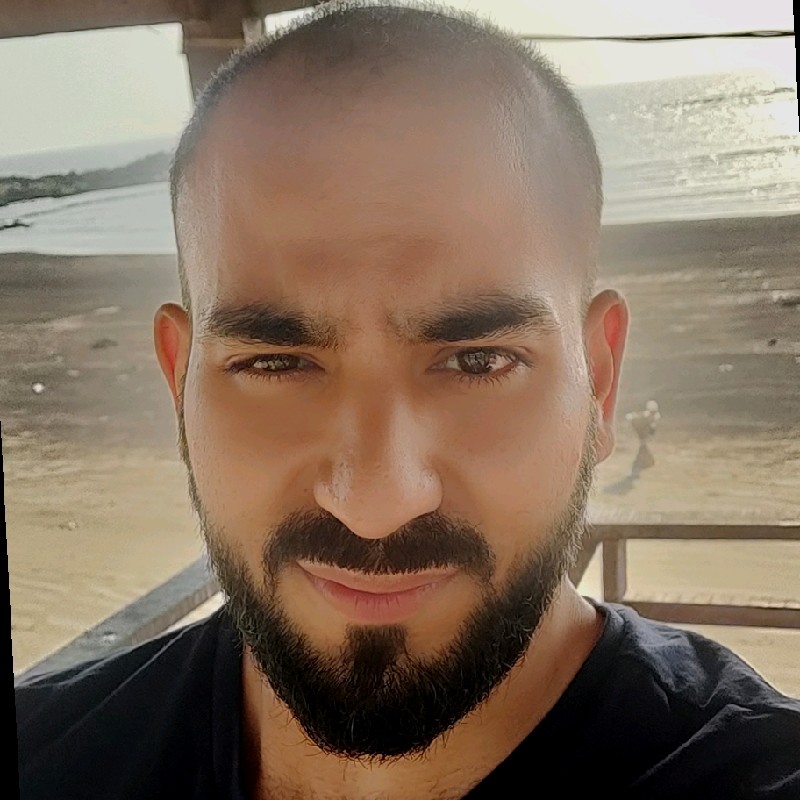 Rohan Arora
Director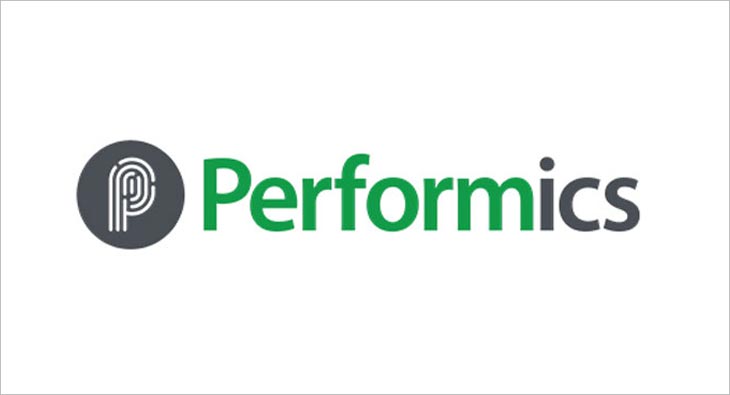 Gaurav Gupta
Senior Manager HRBP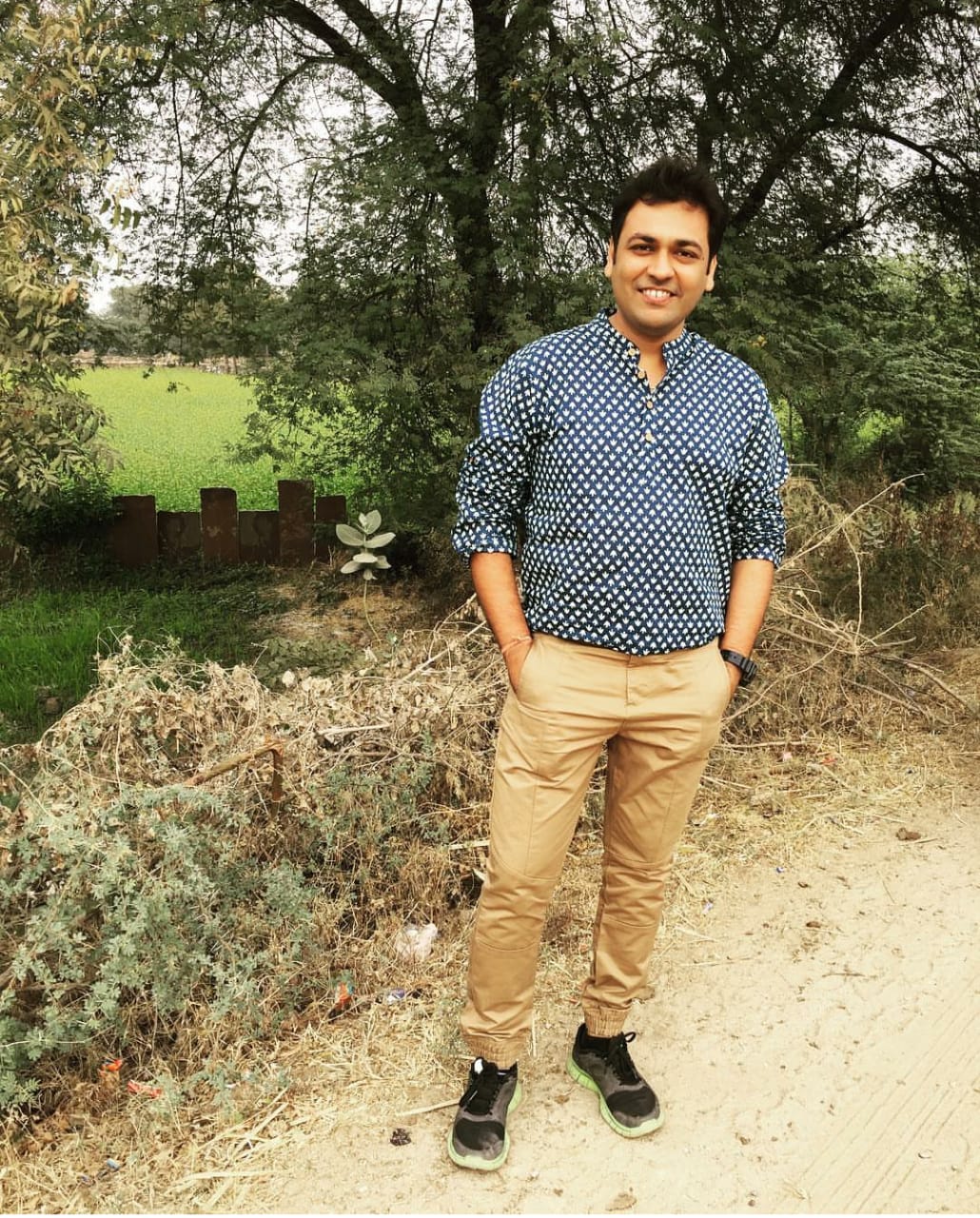 Ashish Agrawal
Head – Digital Marketing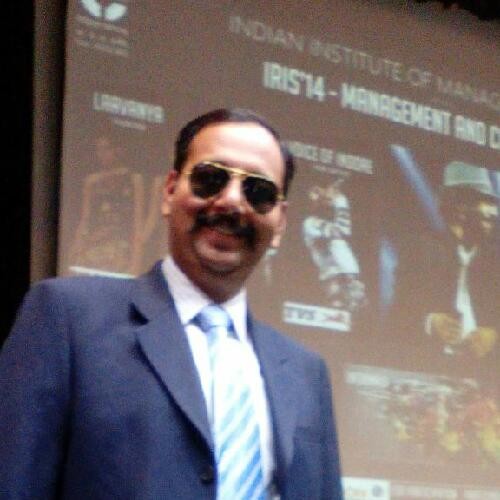 Rudra Mishra
Deputy GM Marketing
Surabhi Tripathi
Assistant Brand Manager, Sunfeast
Joined this online brand management certification to update my skills and be ready for the Brand Management role that I have just taken up. I got to learn frameworks and concepts in absolute granularity and they are directly applicable to my job on a daily basis! The journey has been great and this is totally worth my time!
INDUSTRY PARTNERS
With our sales and marketing expertise, we work with some of the top recruiters in training talent.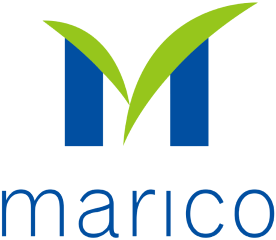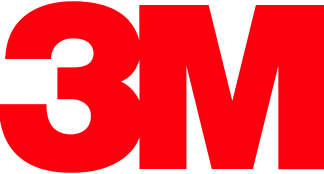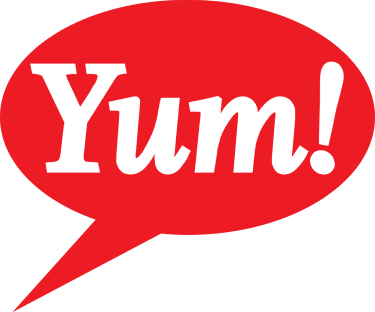 Malika Sadani
Founder and CEO at The Moms Co.
"We have had a great experience hiring from the Kraftshala talent pool. We found the candidate that we hired well groomed in the basics of marketing compared to other marketing candidates available, and over time have come to value her ability to bring forth her learnings and experiences from her time at Kraftshala into our real world marketing needs. We look forward to hiring from Kraftshala again as we continue to grow our marketing team."
Kriti Kaur Sablok
Ex-Employer Brand Manager, Hindustan Unilever
"It has been a pleasure working with Kraftshala as our partner right from Day 1. The team under the leadership of Varun Satia has always brought in strategic insights which helped strengthen our brand. The uniqueness that Kraftshala brings to the table is to demystify 'marketing' and bring in tools on the science and art of marketing. This results in a set of candidates who become real assets to the company from day 1"
Emilia Matsumura
Director of Marketing, Asia Pacific at Taco Bell
"Kraftshala crafted a training module for our teams to ensure that our communication is always 'on-brand'. The module was entertaining, easy to follow and interesting. They demonstrated their expertise in the marketing by creating a tailored, one-of-a-kind brand workshop that I know we will refer back to for years to come."
Join other participants from companies like...
Hear from our Alumni on their
Kraftshala Experience
Shivam Gaur | IIM Rohtak Batch'20
INDUSTRYCreds™ Score: 73

"The Integrated Digital Marketing Course by Kraftshala is a comprehensive one. It covers the field of digital marketing in such a way that students are able to understand and apply the concepts in a practical manner. The assignments and videos were immensely helpful in getting a good grasp of what digital marketing is all about."
Atul Kumar Sonu | IIM Rohtak Batch'20
INDUSTRYCreds™ Score: 75

"After having gone through multiple websites for Digital Marketing, I was not very sure initially about the Kraftshala IDM program as they all seem to offer the same thing. I joined this program only for 3 live projects and mentorship as I only wanted to apply the knowledge which I already had. But right after the first video of course I felt the course material here was totally different from all of the rest. Unlike rest, Kraftshala brings in industry experts who share theirs on hand experience. This course answers not only the 'what' part but 'why' and 'how' also. Strict deadlines of submission keep you on track and the feedback calls from the mentor is the best part, I believe."
Koushik Sarkar | IIM Calcutta Batch'20
INDUSTRYCreds™ Score: 74

"Definitely the best program on marketing! From the practical use cases learned in the program along with the applications in the projects, to the regular feedbacks - things couldn't be better to ensure that you really learn the concepts. Earlier I used to think I knew certain concepts but this course made me realize the real depths of those. The topics cover a wide range and are readily exploitable in my internship. It makes you feel ahead of the curve. I think I can have a meaningful conversation over marketing for half an hour or more, and I think in the end that's the best thing I am taking away from this course. A must for anyone who wants to crack marketing interviews. Thanks to the helpful and accommodating team!"
Nivanshi Gupta | Vedica Batch'20
INDUSTRYCreds™ Score: 60
Placed at Moglix

"Live projects helped me a lot in practically applying my knowledge. Moreover, regular feedbacks on my projects helped me in identifying my areas of improvement and also helped me to think in different ways. Content provided by Kraftshala is quite good to have clarity on the concepts and interaction with mentors was also quite useful."
Trisha Singh Rajput | Vedica Batch'20
INDUSTRYCreds™ Score: 73

"Kraftshala is an online program course about marketing. It is INDUSTRY Creds certified and has a good brand value. They provide three major courses for post graduate students i.e sales and marketing, branding and integrated digital marketing, which I opted for. They pair three things viz conceptual theories, videos and live projects. They have an academic team who helps us whenever required. Apart from this, they allot a buddy mentor to talk to them about anything. You can choose them from a list full of experienced professionals.n also one of the member from Kraftshala team is always stay connected with you.so, you never face problem with connecting with the team in case of need. I am connected with seerat soni who always revert me whenever I ask for anything, never I had a problem regarding communication."
Aastha Maheshwari | BIMTECH Batch'20
INDUSTRYCreds™ Score: 76
Placed at Gartner

"Kraftshala was a wholesome experience for me. What attractes to me was its exclusivity, not everyone gets to do it. Then came the best part, I actually got to work on real cases for brands like Hershey, Grofers and Cashify. The experience was very enriching, from market surveys to insight development. Fieldwork is what made theoretical concepts clearer. The feedback session by famous industry mentors gave reality checks on what a brand actually expects out of a management professional and it was really enlightening. Topping it, was the career assistance provided by Kraftshala, in companies like Nestle, Philips, Titan etc. Summing it all up, Kraftshala was an all-in-one, rigorous and very developing experience for me and I believe, if given a chance, every management student must give it a go."
Priya Agarwal | IRMA Batch'20
INDUSTRYCreds™ Score: 81

"The INDUSTRYCreds Integrated Digital Marketing program has been an amazing learning experience for me. The engaging video lectures combined with live projects gave a lot of insights on how digital marketing works in the real life scenarios."
Sharmistha Roy | IIM Lucknow Batch'20
INDUSTRYCreds™ Score: 84
Placed at JIO

"I am a core IT and tech person and I was not sure that what more can I do to make my profile better. I was looking for something good to learn but not moving away from my domain. That's when I got to know about Kraftshala Integrated Digital Marketing course. After talking to my batchmates who already went through one or the other courses of Kraftshala, I was sure that I will enroll. I am so happy that finally, I did. The learning was intense. But along with learning a door of opportunities opened. With the videos and live projects, the learning curve only grows. But it looks for the dedication and your time. The assignments are rigorous and the weekly review scheduled for the same was thorough. So as good as it is, enrols if you really want to learn. And trust me, in today's world you will surely want to know digital marketing if you want to survive in the management world. It will help you one or the other way. And course from Kraftshala is surely the one-stop solution."
I'm Interested in this Program