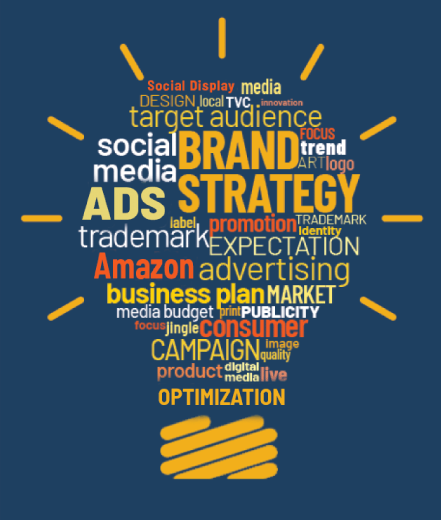 PROFESSIONAL
BRAND MANAGEMENT
In the digital age

with INDUSTRYCredsTM certification
Built by leaders of today.
Built for leaders of tomorrow.
Applications are open till 7th Nov 2019.
1-year access to content and certification
Lifelong access to industry mentorships
PROFESSIONAL
BRAND MANAGEMENT
IN THE DIGITAL AGE
with INDUSTRYCredsTM certification
Built by leaders of today.
Built for leaders of tomorrow.
Applications are open till November 15, 2019
Professional Brand Management
In the Digital Age

PROGRAM OVERVIEW
Vitals
An intensive 16 week program to help you become the marketing leaders of tomorrow.
You get access to:

Real experience in brand management by working on live marketing problems

1:1 Coaching on marketing projects with highly experienced brand managers
1 year access to content featuring proprietary frameworks and insights from Indian cases
INDUSTRYCredsTM certification, leading to a significantly higher chance of shortlists and 100% placement support from Kraftshala team

Lifelong Access to hundreds of additional mentors across sectors and expertise areas
What will you be able to accomplish upon completion of this program?

Break down complex business problems in a structured way

Identify the most promising brand opportunities for delivering growth

Segment Users basis various need states, demand occasions etc using the latest digital tools

Target cohort/cohorts of users basis size of prize and ability to win

Frame a SuperConsumer Deep-dive to narrow down on the core communication challenge, tension and insight(s)

Frame a brand proposition which is on-strategy as well as creatively inspiring

Evaluate creative output from the agencies on a set of critical metrics- audio/ video ads, landing pages, packaging, social media posts etc

Draw insights from research data: Nielsen, Household Penetration, Brand Track etc

Determine appropriate media strategy, budget and channel splits

Create the targeted media briefs to deliver on brand KPIs

Optimise media campaigns for maximum ROIs

Understand and leverage the latest digital tools in customer acquistion

Run ads on major channels with appropriate strategies

Use Ecom channels for acquiring and retaining highly targeted customers

Create a high-converting product experience

Make content on which people click for the right reasons

Build a business model which is a self-sustaining loop

Use digital across the entire marketing lifecycle

Manage business P&L's
Nakul Kumar
Co-Founder and COO, Cashify
"Would highly recommend the Professional Brand Management program to anyone looking for a no-nonsense and application forward marketing learning!
As a founder of my company Cashify, I want to build a brand that resonates with customers across demographics.
Tools like the Brand Opportunity Framework helped me to single out my opportunity and the SuperConsumer Deep Dive helped me to understand my consumer better. Course work which is full of application forward examples has helped me to have better conversations with my brand teams and drive clearer messaging decisions for Cashify.
Thanks guys!"
How does the program work?
Access our proprietary frameworks developed with India's most reputed marketing leaders to be successful in today's digital age. Master them through real examples of brands at different life stages including AirBnb, Flipkart, MAGGI, Dove, Paytm among others This exclusive coursework will be available at any time during the week and as reference material for the next 1 year.
Marketing recruiters hire lateral talent with relevant experience as they can add value from day 1. The truth of the matter is that it is absolutely critical to have an experience of working on & growing a brand to do well in a marketing role.
In this program, you gain that experience with the Live projects on real business challenges. There will be feedbacks at every stage to help you improve and become confident of leading a brand.
Book interactions with hundreds of Kraftshala mentors from different industries. You can ask questions specific to your business, get career advice, or simply understand all opportunities ahead of you.
Lifelong access to our mentorship platform opens up for you with the Professional Brand Management in the digital age program.
The INDUSTRYCreds™ Certification score is the only metric that top sales and marketing recruiters value as it correlates strongly to eventual job performance.
Basis your performance in the program, we will do targeted pushing of your profile for job openings to various recruiters over the next 1 year.
With no good-to-know and filler content, this program will cover only the concepts that you will need in the actual job.
Based on real-world insights from marketing experts, this program trains you on simple frameworks based on first principle thinking which can be straight away applied in the interview, job or a discussion with your colleagues.
Surbhi Tripathi
Assistant Brand Manager, Sunfeast Bounce
"Joined this online brand management certification to update my skills and be ready for the Brand Management role that I have just taken up. I got to learn frameworks and concepts in absolute granularity and they are directly applicable to my job on a daily basis! The journey has been great and this is totally worth my time!"
With our marketing expertise, we have delivered successful training modules for the top recruiters! We use fundamental models of thinking to help participants internalize the concepts and then apply them with ease.











Kriti Kaur Sablok
Employer Brand Manager, Hindustan Unilever
"It has been a pleasure working with Kraftshala as our partner right from Day 1. The team under the leadership of Varun Satia has always brought in strategic insights which helped strengthen our brand. The uniqueness that Kraftshala brings to the table is to demystify 'marketing' and bring in tools on the science and art of marketing. This results in a set of candidates who become real assets to the company from day 1."

Emilia Matsumura
Director of Marketing, Asia Pacific at Taco Bell
"Kraftshala crafted a training module for our teams to ensure that our communication is always 'on-brand'. The module was entertaining, easy to follow and interesting. They demonstrated their expertise in the marketing by creating a tailored, one-of-a-kind brand workshop that I know we will refer back to for years to come."